"To defend oneself against a fear is simply to insure that one will, one day, be conquered by it;
fears must be faced."
― James Baldwin, The Fire Next Time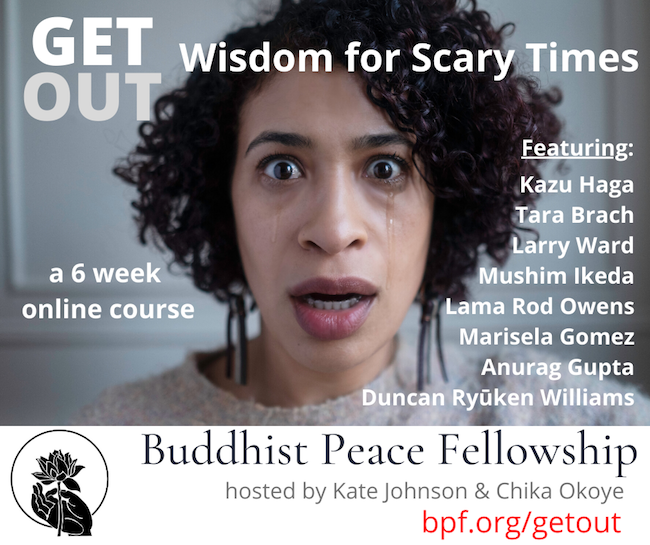 Anxiety keeping you up at night?
You're not the only one.
And it's not your fault. Fear is an intelligent response to the very real threats and dangers in the world today. Even before the COVID-19 pandemic, there was already sooo much to legitimately fear.
The rise of the authoritarian right. Racist attacks. Gendered and sexualized violence. Ableist and fatphobic discrimination. Mass shootings. Climate collapse. Things that threaten our very survival.
Not to mention the social anxieties we all experience from time to time.
Do people like me? Will I say the wrong thing? Am I doing enough?
If you're drawn toward spirituality and social justice, you might have felt the ways that fear and anxiety can drain the energy you could otherwise use for making change. Without wisdom, these energies cut us off from the clarity and creativity we need to address the very injustices that make the world a sometimes-scary place.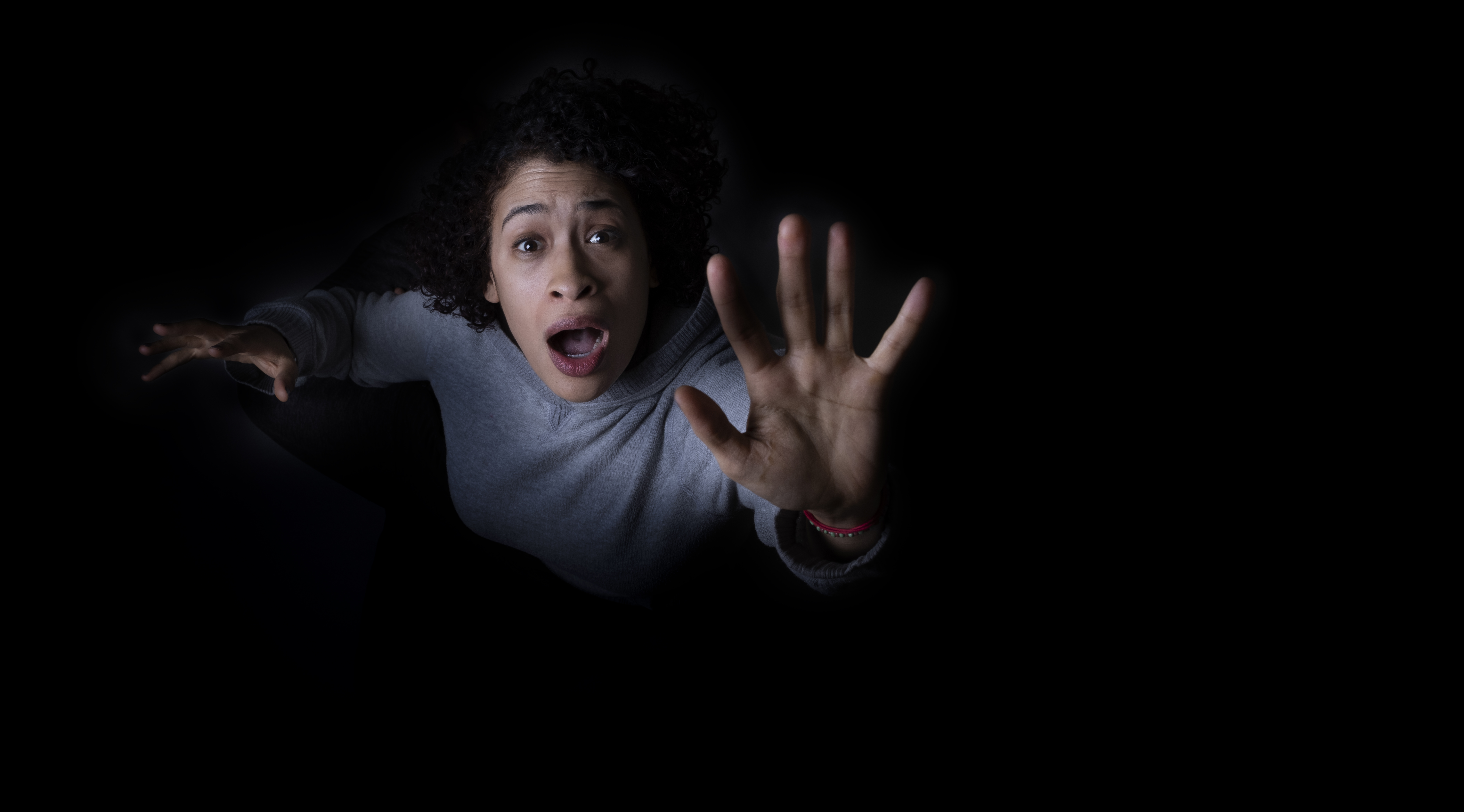 Everyone deals with fear differently.
Some of us work nonstop to stave off despair, never pausing long enough to feel the dread that lies underneath our busyness. Some of us get irritable and snarky, defaulting to anger rather than admitting how unsteady we feel. Some get overwhelmed. Some mentally check out. Most of us cycle through these and other coping mechanisms for living in scary times.
But what if, instead of working it away or brushing it aside, you could use fear and anxiety in the service of waking up?
What if your fears
have something important
to teach you?
Join us for Get Out: Wisdom for Scary Times.
This course offers you intimate interviews with eight luminous, socially engaged Buddhist teachers and leaders — focused on finding courage and calm in the face of fear. Each audio interview comes with a transcript, plus supplemental study materials for you to peruse at your pleasure. We encourage you to take plenty of pauses, to listen to the interviews outdoors if you're able, and to practice embodying this wisdom so that you can truly integrate it into your life.
Esteemed Teachers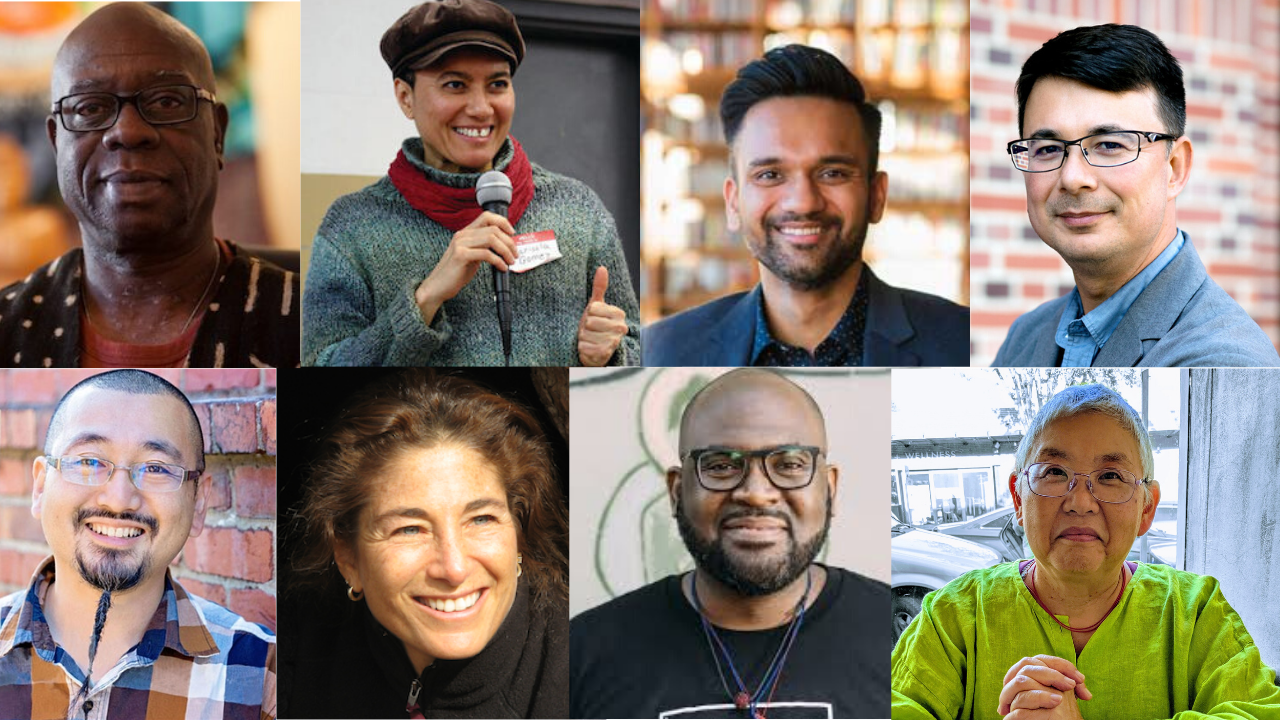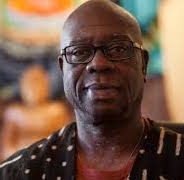 Dr. Larry Ward was called into community service, spiritual growth and planetary peacemaking by the assassination of Dr. Martin Luther King, Jr. He was ordained as a lay minister in Thich Nhat Hanh's Plum Village Tradition in 1994 and a Dharma teacher in 2000. Larry also has a PhD in Religious Studies with a Buddhism emphasis. His teaching, called, "Deep Buddhism," is interdisciplinary, integrating Buddhism with neuroscience, trauma/resiliency work, indigenous wisdom and social imagination. Larry is a knowledgeable, charismatic and inspirational teacher, offering insights with personal stories and resounding clarity that express his dharma name, "True Great Sound." For more, check out The Lotus Institute.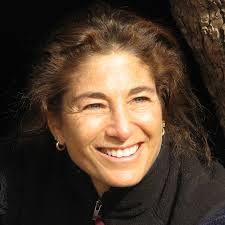 Tara Brach founded the Insight Meditation Community of Washington, DC (IMCW), and has fostered efforts to bring principles and practices of mindfulness to issues of racial injustice, equity and inclusivity; peace; environmental sustainability, as well as to prisons and schools. In addition to numerous articles, videos, and hundreds of recorded talks, Tara is the author of many books, including her most recent: Radical Compassion: Learning to Love Yourself and Your World with the Practice of R.A.I.N. (Viking, December 31, 2019).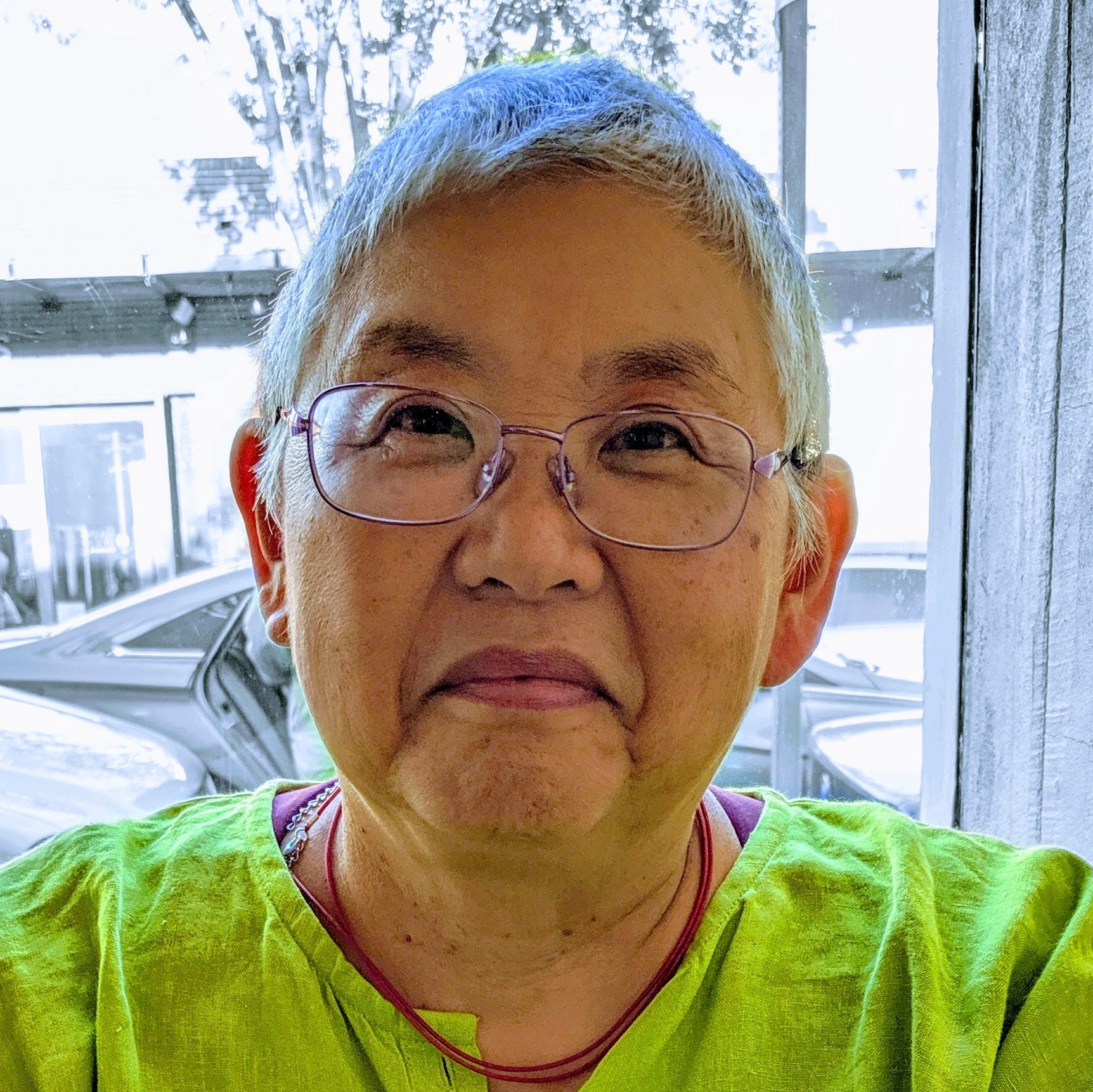 Mushim Patricia Ikeda has taught residential meditation retreats for people of color, social justice activists, and women nationally, and her work is based in values of cultural humility, acknowledging the wisdom that is ever-present in individuals and collectives, and the need for expression, empowerment, and co-creative self-determination in marginalized communities. She teaches primarily at East Bay Meditation Center, where she offers her celebrated one-year program, Practice in Transformative Action (PiTA), mindfulness training for social justice activists. www.mushimikeda.com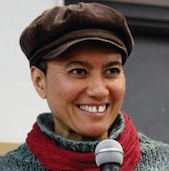 Dr. Marisela Gomez, MD, PhD, is a community activist, author, public health professional, and physician. She received a BS and MS from the University of New Mexico in Albuquerque, a PhD, MD, and MPh from The Johns Hopkins University. Of Afro-Latina ancestry, she has spent more than 20 years in Baltimore involved in social justice activism and community building/health research and practice. She is the author of Race, Class, Power, and Organizing in East Baltimore. A mindfulness practitioner in the tradition of Thich Nhat Hanh, she facilitates mindfulness retreats for activists and people of color.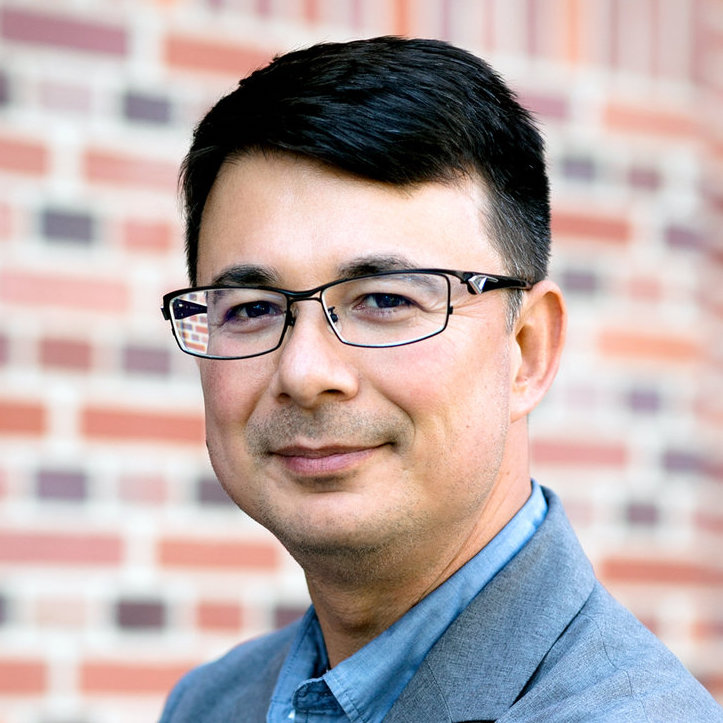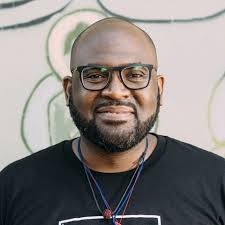 Lama Rod Owens holds a Master of Divinity degree in Buddhist Studies from Harvard Divinity School with a focus on the intersection of social change, identity, and spiritual practice. He was officially recognized by the Kagyu school of Tibetan Buddhism after receiving his teaching authorization from his root teacher the Venerable Lama Norlha Rinpoche. His latest book, Love and Rage: The Path of Liberation Through Anger, is coming out in June 2020. www.lamarod.com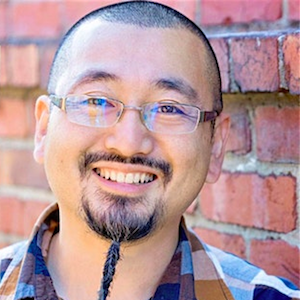 Kazu Haga is the founder and coordinator of the East Point Peace Academy, a core member of the Ahimsa collective and the Yet-To-Be-Named Network, and author of the book Healing Resistance: A Radically Different Response to Harm. He is an experienced trainer, certified in several methodologies of nonviolence and restorative justice. Having received training from elders including Dr. Bernard Lafayette, Rev. James Lawson and Joanna Macy, he teaches nonviolence, conflict reconciliation, restorative justice, organizing and mindfulness in prisons and jails, high schools and youth groups, and with activist communities around the country. www.eastpointpeace.org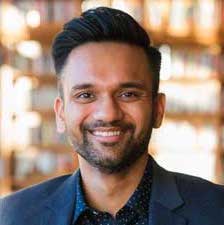 Anurag Gupta is a sought-after mindfulness and unconscious bias expert. He is the CEO and founder of BE MORE AMERICA, a learning and development company that trains professionals in science-based tools that measurably reduce bias. Since founding BE MORE, he has brought his methodology to over 15,000 professionals nationwide in a variety of sectors, including healthcare, finance, law, technology, and government. www.bemoreamerica.org
Benefits For Your Practice and Activism
With the right support, fear and anxiety don't have to freeze your practice, your activism and your life. Instead, they can be the sparks that illuminate the love and liberation that are also always within you.

When you take this 6-week online series, you'll find:

Real Wisdom
Wise reflections on fear and anxiety from dharma teachers who care deeply about social justice
Ways to discover your own habits in relation to fear, and to begin shifting those habits at their roots
Ability to face fearful realities with more compassion, balance, and action
Concrete Tools
Practices for working with uncertainty and powerlessness in the moment
Techniques for soothing overexcited nervous systems
Interviews, readings, journal prompts, and more
Costs and Payment Options
Thanks to generous support from Fellowship in Prayer, Kataly Foundation, and everyday individuals, this course is offered on a sliding scale, with 3 suggested giving levels.
Choose your amount and register today to join.
If you've hung around Buddhist Peace Fellowship, you know we believe in the twin streams of generosity and solidarity. Rather than setting a fixed price, we invite you to offer what you can, giving what you feel moved to give, to support the work and help others benefit from it.
Your enthusiastic registration at $39, $69, or $19, depending on your financial ability, gets you access to this course. It also lets us know that we can sustainably make more of these online courses for you! Thank you so much for giving what you can, thereby making this and other courses available for all who are interested in personal and collective liberation.
Want to join, but worried about the cost? Let us know — we have full scholarships available. No one will be turned away from this needed program for lack of funds.
Your Instructor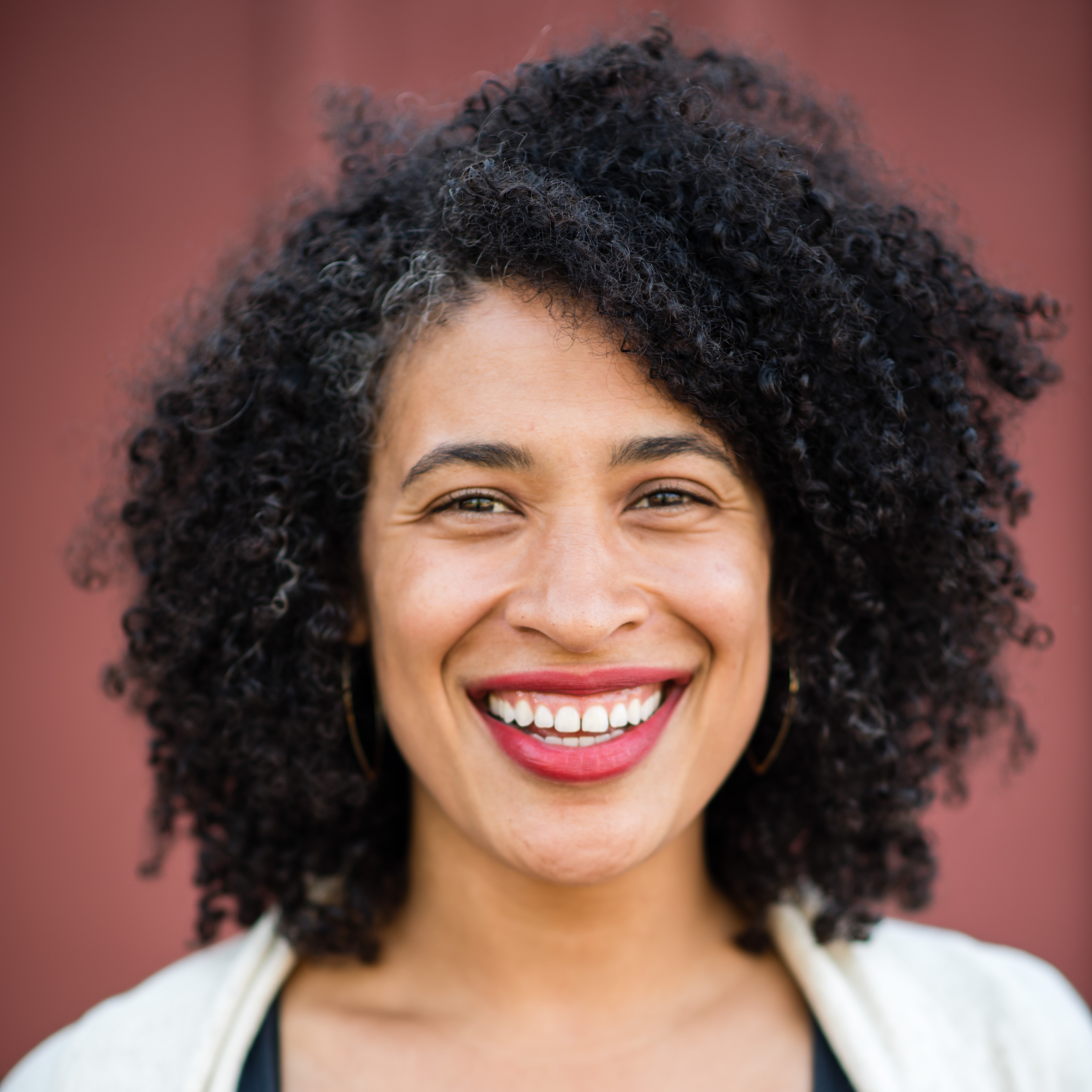 Kate Johnson only watches scary movies during the day. She regularly teaches classes and retreats integrating Buddhist meditation, somatics, social justice and creativity at the Rubin Museum in New York, the Institute of Contemporary Art in Philadelphia, Spirit Rock Meditation Center, the Kripalu Center and the Omega Institute. She also works as a culture change coach, partnering with organizations to achieve greater diversity and sustainability in their inner and outer work. Kate is an utterly unprofessional dancer and performer who earned a BFA in Dance from The Alvin Ailey School/Fordham University and an MA in Performance Studies from NYU. She is a graduate of Spirit Rock's Community Dharma Leader training, and a soon-to-be graduate of Spirit Rock's four year retreat teacher training. Her first book, Radical Friendship, will be published in September 2020.
Frequently Asked Questions
When does the course start and finish?
The course begins on Friday April 17th. We'll release the last session on May 22nd. However, you'll receive lifetime access to the course content, so feel free to go at your own pace.
Can I still access the live sessions after they happened?
The three 90-minute live sessions took place on April 26, May 3 and May 17th, 2020 on the Zoom platform. Don't worry if you missed the calls! Each session was recorded and is or will soon be posted to the course page.
Can you accommodate my access needs?
All teacher video or audio recordings will come with a transcript. We have not yet secured ASL interpretation for video calls, but we're working on it. Have another access need you'd like us to meet? Please feel welcome to reach out to Chika Okoye at
[email protected]
How long do I have access to the course?
How does lifetime access sound? After enrolling, you have unlimited access to this course for as long as you like - across any and all devices you own.
What if I am unhappy with the course?
We're sure you'll dig this! But if you decide it's not for you, no need to make grand excuses. Just let us know within 30 days of purchasing the course, and we'll give you a 100% refund.
This work is amazing! Can I financially support?
Yes! Thank you for helping us share this with EVERYONE who needs it! Donations to Buddhist Peace Fellowship can be made at www.bpf.org/donate.
Ready to transform your fear into clarity and courage? Register today, and you'll get instant, lifetime access to practical tools and powerful guidance.
We look forward to being in this course with you — see you soon!
A Note of Thanks
BPF is grateful for financial support from Fellowship in Prayer, whose award of a 2019 Sacred Journey Grant helped make this course possible.