About the Speakers
REV. ZENJU EARTHLYN MANUEL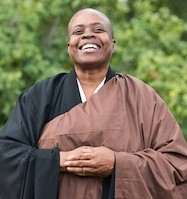 Rev. Zenju Earthlyn Manuel, Ph.D. is an author, transformative learning circle facilitator, dharma transmitted Zen priest, spirit song leader, and drummer of African Congolese rhythms and Native American hand and round drum.
Her most recent book is Sanctuary: A Meditation On Home, Homelessness, and Belonging, via Wisdom Publications. Drawing from her life as a Zen Buddhist priest whose ancestors labored as slaves in Louisiana, Rev. Zenju explores the tension between oppression—based on race, religion, ability, class, orientation, gender, and other "ghosts of slavery"—and finding home within our own hearts.
EDDY ZHENG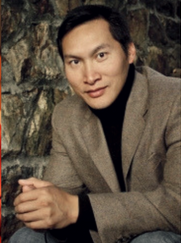 The subject of an award-winning documentary, Eddy Zheng served over 20 years in California prisons and jails, has a passion and lifelong commitment to serving children, youth, and families, and ending mass incarceration in the United States.
Eddy's mission is to use his experiences to inspire and motivate young people to invest in their education, raise awareness about the detrimental impact of the Prison Industrial Complex on the Asian and Pacific Islander population, and promote racial harmony among people of color. This is particularly crucial at a time when Trump's administration is targeting Cambodian, Vietnamese, and other API immigrant communities for detention and deportation.